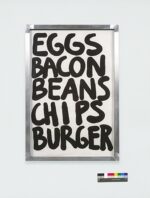 SHAAN SYED: CATALOGUE
Cat. Kunsthalle Winterthur
Published on the occasion of Shaan Syed: I & I at Kunsthalle Winterthur, 2015
Text (German/English) by Oliver Kielmayer
128 p with 322 colour illustrations
ISBN 978-3-86442-144-0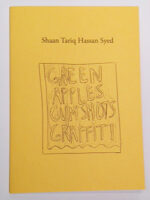 GREEN APPLES CUM SHOTS GRAFFITI
Artist book of ballpoint pen drawings, edition of 100, published on the occasion of Shaan Syed: Licking Forward Tangerine at noshowspace, London, 2015.
34 p, with 32 colour illustrations.
ISBN 978-0-9928507-8-4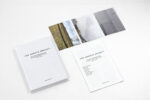 THE ANDREW PROJECT
FormContent and S1 Artspace
Artist book, edition of 750, with contributions from William Anskis, Ruth Claxton, Stuart Cumberland, Jeffrey Kofman, Scott Leonard, Nicholas Muellner, Chris Fite-Wassilak and Jeanine Woollard, 2013.  More info.
ISBN 978 0 9560324 1 6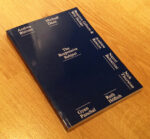 THE RESPONSIVE SUBJECT: GUY MEESE
Published in conjunction with the exhibition The Responsive Subject – Guy Mees and Joao Maria Gusmao & Pedro Paiva, Ian Kiaer and Gyan Panchal at Mu.ZEE, Oostende, 2010.
With contributions from Andrea Buttner, Michael Dean, Beatrice Gibson & Will Holder, Andrew Renton, Nanni Balestrini, Nick Thurston, Ruth Hoflich, Gyan Panchal, Bridget Penney, Guy Mees, Ian Kiaer, Tom Benson, Simone Menegoi, Philomene Pirecki, Shaan Syed, Joao Marian Gusmao & Pedro Paiva.
ISBN 9789081666527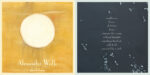 ALEXANDER WOLFE LPs
From the Shallows LP, 2014.  Mita Records.  Album cover artwork.
Skeletons LP, 2012.  Dharma Records.  Album cover artwork.
Morning Brings a Flood LP, 2010.  Dharma Records.  Album cover artwork.